"*" indicates required fields
Welcome to Our Dental Clinic, Your Affordable Dentist in Ladner!
If you're on the hunt for a family dentist near you, look no further than our community dental practice! Our skilled staff is here to help you out in any way that we can. Give our Delta dentist a call, send us an email, or stop by our location in person to set up a consultation today!
Our Delta Dentist is excited to welcome returning patients and first-time patients alike to our clinic. In fact, for new patients specifically, we offer a complimentary meet and greet with our wonderful team of dentists, dental hygienists, and administrative staff, and teeth whitening treatment. For more information, give our affordable dentist a call.
No matter one's age, feeling at ease with your dentist in Ladner is just as essential as obtaining the right form of oral health care. When you come in for a periodic visit or you're in need of emergency treatment, we'll do everything in our power to make sure that you're at ease while in the dentist's chair.
We provide all our patients with flexible financing options as well so that they can get the attention and care they need and deserve. Book an appointment with our affordable dentist to get started!
3 Reasons Why Our Patients Like Us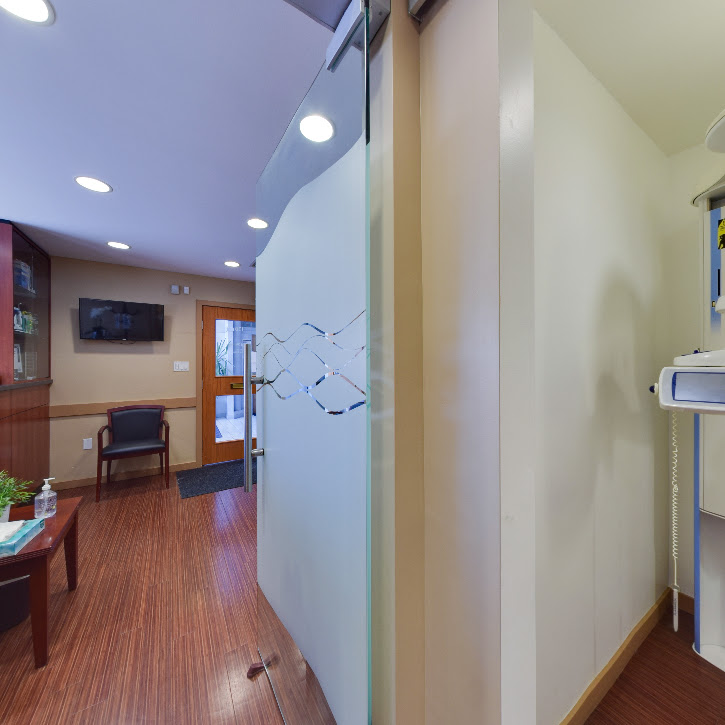 Affordable – No Hassle
Our dentist in Ladner firmly believes that all patients should be able to access quality, yet affordable oral health care. We also provide financing options. Contact us to learn more about our fees, direct billing policies, and financial options!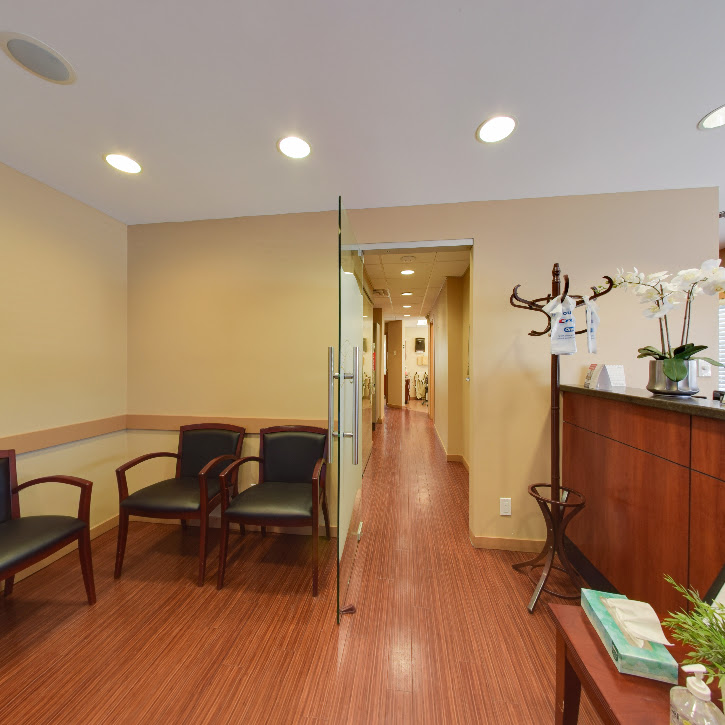 Direct Bill To Insurance
Alongside affordability, our dentist near you also accepts an extensive range of dental insurance plans. We understand that dealing with your insurance provider and filling out the necessary paperwork can be stressful; our Ladner dentist bills direct to insurance, so you don't have to worry about it.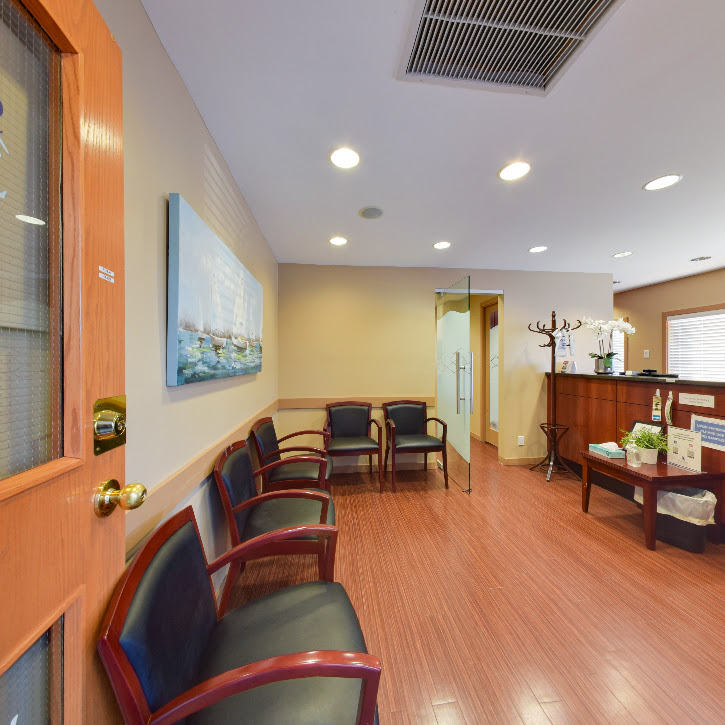 Personalized Dental Approach
At riverside dental, we take a personalized approach to dentistry by getting to know each of our patients and providing a relaxing experience. Our goal every day is to provide you and your family with excellent dental care that is unparalleled anywhere else. Call and schedule your appointment today with a dentist near you.
Looking for a New Dentist Near You?
It doesn't matter what type of dental treatment you're looking to receive; whether it's a regular teeth cleaning, you need a dental crown, or are coming in to get a new pair of dentures, our Ladner dentist provides an extensive range of services which will significantly boost your oral health. It doesn't matter what type of dental treatment you're looking to receive; whether it's a regular teeth cleaning, you need a dental crown, or are coming in to get a new pair of dentures, our Ladner dentist provides an extensive range of services which will significantly boost your oral health.
Have questions? No problem! Reach out to our family dentist whenever you can They'll be happy to assist you.
We Welcome New Patients
Our dental clinic near you accepts new patients! Simply visit our office without a referral. We also accept emergency dental patients. Our family dentist in Delta looks forward to providing you and your family the quality dental care you deserve.
Complimentary Meet & Greet
Our affordable dentist in delta wants to ensure we are the right fit for you and your family's dental needs. All of our patients are eligible to receive a complimentary consultation with our dental team. This provides an opportunity for you and our team members to get a chance to discuss your oral health care goals.
Direct Billing to Insurance
We also directly bill the insurance. This is to help best meet your financial needs so you don't have to worry about the hassle of dealing with any paperwork or the insurance companies.
We're Open in the Evenings
That's right! We purposely offer flexible hours so that you don't have to worry about rearranging your crazy daily schedule. Give us a call; we'll be happy to arrange a time that works for you.
Financing Options
If you do not have any insurance coverage, our affordable dentist in ladner provides financing options to help you finance your treatment.
Dental Emergencies
Our ladner dental clinic treats any type of dental emergency. We will provide prompt treatment regardless of how booked we are.
Multilingual Dental Clinic
Do you prefer to speak another language other than English? Our Delta Dentist offers dental appointments in English, Punjabi, Tagalog, and Hindi. Just let us know what you prefer when you book with us.
Free Parking
Our office is conveniently located with ample free parking. Visit our clinic without any hassles.
Providing A High Standard Of Care
At Riverside Dental, our main priority is providing the highest level of dental care to our patients. We take time to listen to our patients to create a customized treatment plan to ensure they can achieve all of their oral health goals.
Happy Dental Patients
Is there anything better than a happy client? Our Ladner dentist doesn't think so!
Don't be afraid to check out the reviews of our dental clinic left by our happy patients.
Our entire team holds one another to a high standard of care. We work closely with you to develop a treatment plan that satisfies your unique needs and meets your dental goals. So, if you're in need of a reliable family dentist for you and your loved ones, come in and see us today! Located at 4977 Trenant Street, our Delta dentist is excited to welcome you to our practice. From the moment you step inside to the moment you go, you'll experience a warm, inviting atmosphere, and our dentist in Delta will be with you each step of the way to ensure that you're well taken care of.
Your oral hygiene is a vital aspect of your overall health. Should you have any concerns or injuries about treatment options, set up a consultation with our dentist in Ladner. After all, healthy teeth and gums allow you to enjoy your favorite meals and talk and laugh without feeling self-conscious.
In need of a dentist near you? Call or fill out the online form on our website to kick off your dental journey!

Kasey Birch
22:33 11 May 22
Everyone is so nice at riverside dental. My cleaning was done so thoroughly. The dentist was extremely nice as well. Definitely making this my permanent dentists office from now on.

Les Robertson
18:46 11 May 22
I was connected to Riverside because one of the Dentists was a customer at my store and an employee needed some immediate help. Riverside took him in and treated him like a lifelong client and was incredible. Naturally I was drawn to his great experience and have finally made the switch to be a Riverside patient. I couldn't be happier with the decision. The staff is fantastic. I feel welcome and supported in my oral health. And I really love the location. It's quiet small town feel is perfect to take a walk around and help ease any stress I have before and after the appointment.

cyndi harris
20:38 27 Apr 22
I went to Riverside Dental today and who knew going the dentist office could be so painless thanks to Natalie and Dr. D.. The kind and gentle ways of Natalie along with some aromatherapy helped quell my jagged nerves.. thank you😅C L Harris