Pediatric Dentistry Near You
Your child should come to the dentist when their first tooth erupts or when they turn one year old—whichever comes first! Pediatric dentistry is important for keeping your child's oral health in good shape. Most children get cavities, but regular dental visits can help discourage tooth decay.
Riverside Dental performs pediatric dentistry in Delta. We work hard to make sure your child feels comfortable and cared for!
Why is Pediatric Dentistry Important?
Educating your children early on about dental health will help them keep good dental hygiene habits for life. Encouraging kids to brush their teeth and floss, bringing them into Riverside Dental for regular checkups, cleanings, and exams will promote good oral health.
Preventative dentistry applies to all ages. We want to find dental issues before they become a source of pain and discomfort. If dental problems go untreated, they lead to more invasive restorative procedures and bigger bills.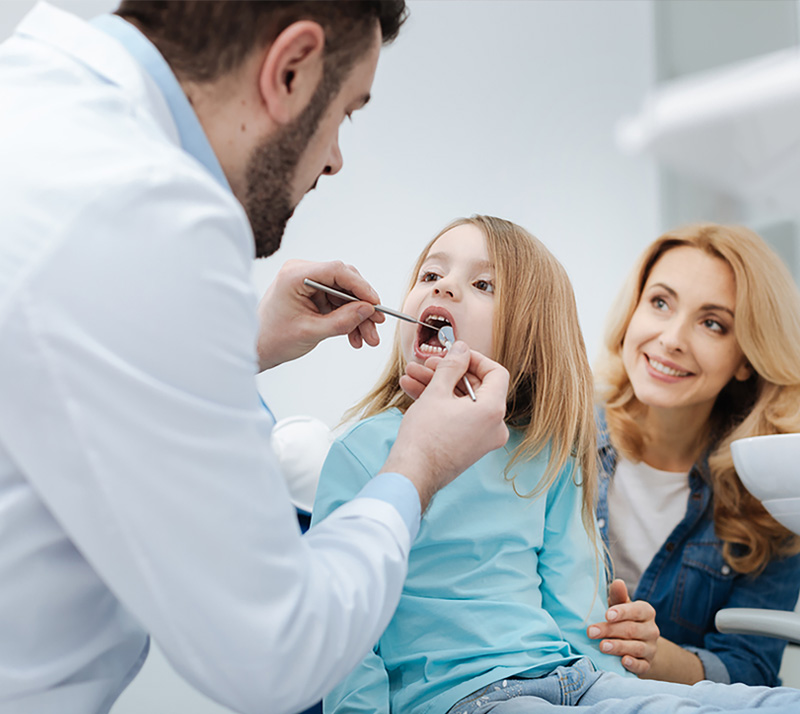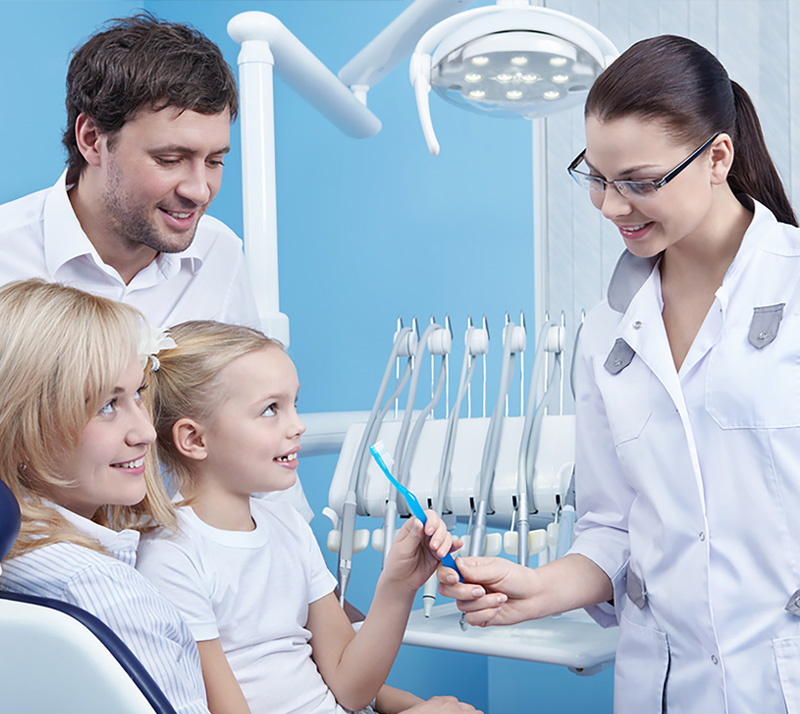 Caring for Baby Teeth
Riverside Dental offers pediatric dentistry near you, and we have plenty of tips to encourage your child's oral health.
Cavities
Treating baby teeth may seem unimportant because your kids are going to lose them all eventually. However, they are extremely vital! If a baby tooth has a cavity, your child's tooth can cause pain and sensitivity. Without treatment, an infection can spread and affect the gums or pulp of the tooth. Your child can develop problems with speech and with the development of their adult teeth.
Teething
Once your baby begins chewing on everything and anything within reach, you know that their teeth are starting to erupt. If you aren't sure how to treat your child's pain, you can contact our dentists. There are plenty of teething products available, but make sure you don't coat the products in sugar because that can encourage cavities.
Snacking
Many of us have a sweet tooth. Of course, children are no exception. Kids snack throughout the day, which can wear down the protective enamel on their teeth. If your child is prone to cavities, try reducing sugar intake.
Pediatric Dentistry in Delta
If you're looking for pediatric dentistry near you, contact Riverside Dental. Our team of talented dentists will make sure your child is comfortable and cared for. Coming to the dentist can be frightening for children, but we do everything we can to make them feel safe.
Our clinic is open late on Tuesdays and Wednesdays, so you don't have to worry about your kids missing school!
Come to Riverside Dental for pediatric dentistry in Delta, British Columbia.