Hollywood Smile Near You
The Hollywood smile procedure is a cosmetic treatment that offers an entire smile makeover. You can get a fully revamped smile and boost your confidence with different cosmetic techniques. We can use dental crowns, porcelain veneers, and sometimes dental implants to help you achieve a Hollywood smile.
Riverside Dental has the advanced technology to give you the smile of your dreams! Contact us to book a Hollywood smile in Delta, British Columbia.
Hollywood Smile Procedure
Porcelain Veneers
There are a few requirements when using porcelain veneers for your Hollywood smile. Your teeth must be in good shape. They can be slightly chipped, have fillings, or discolouration, but if your teeth aren't healthy enough or improperly aligned, veneers may not be an option. If your smile does not have a proper layout, your dentist may recommend a different solution.
The porcelain veneer procedure is not invasive. Porcelain veneers are thin, plastic shells that our dentist can apply to your teeth. They do not require special upkeep, but good dental hygiene will help them last longer and keep their bright colour.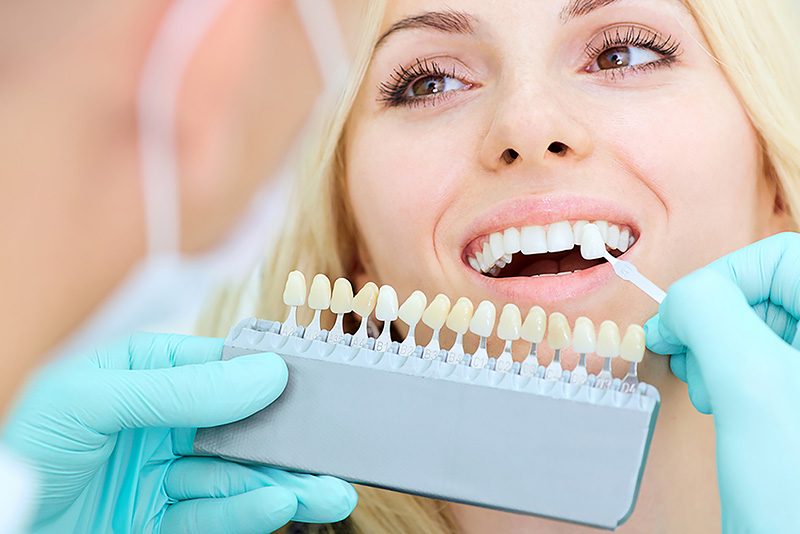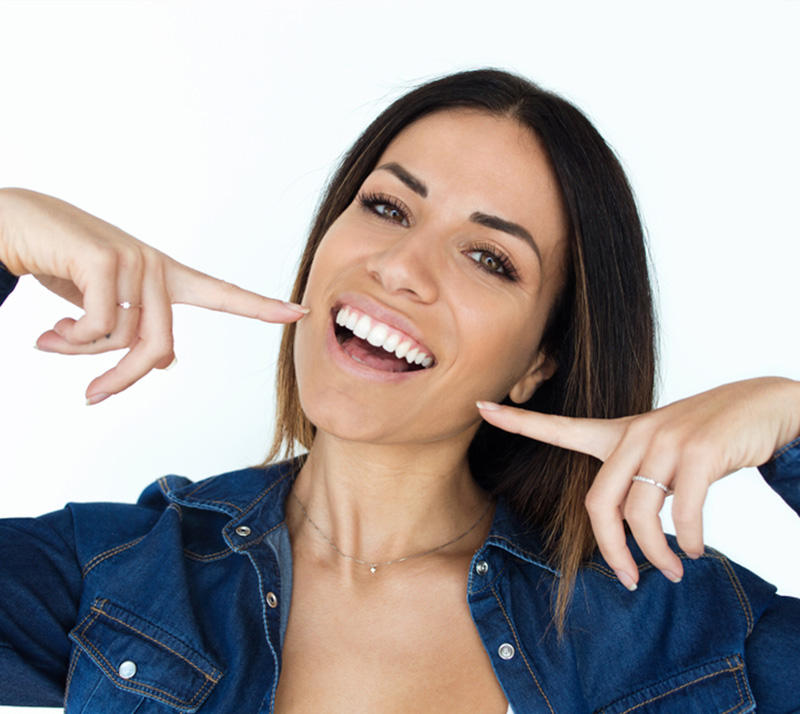 Crowns and Bridges
Patients who do not qualify for porcelain veneers may opt for crowns and bridges instead. When half of a patient's teeth are sufficiently healthy and have good roots, dental crowns can get placed to reshape and brighten certain teeth.
If there are a few missing teeth in the patient's mouth, a bridge can get placed. There are four different bridge types, but the most popular one is a traditional bridge. A false tooth is held in place between two abutment teeth.
For patients with only a few missing teeth, bridges can be used without big problems. Some people require implants for their Hollywood smiles.
Dental Implants
Implants are a more invasive procedure and require surgery. Patients who do not have healthy teeth may require a few tooth extractions, possible bone grafts, and multiple dental visits.
Are you searching for a dentist who can offer a Hollywood smile near you? Visit us at Riverside Dental.
Hollywood Smile Near You
Our dentists at Riverside Dental can give you a Hollywood smile in Delta. We can perform multiple cosmetic procedures at our clinic, and we are open late on Tuesdays and Thursdays.
Contact us if you have questions about receiving a Hollywood smile near you!