Oral Exams
Our dental clinic offers comprehensive oral exams for new and existing patients. With oral health, early treatment of dental issues is vital. At Riverside Dental, we check for everything from tooth decay to oral cancer. Our advanced technology allows us to detect problems that the naked eye can't see. Contact us today!
Dental Hygiene
Dental cleanings and check-ups twice a year strengthen your teeth, protect your gums, and keep your smile bright. Of course, brushing twice and flossing once daily will help keep your oral health in good standing. Our team at Riverside Dental will clean the bacteria and tartar that you can't remove yourself.
Oral Cancer Screening
At Riverside Dental, we offer oral cancer screenings. We check for symptoms like abnormal lesions, tissues, and bumps. If you have difficulty swallowing, are suffering from pain in the mouth or ear, or have discoloured patches on the inside of your mouth, contact our team. Early detection offers the best possibility for successful treatment!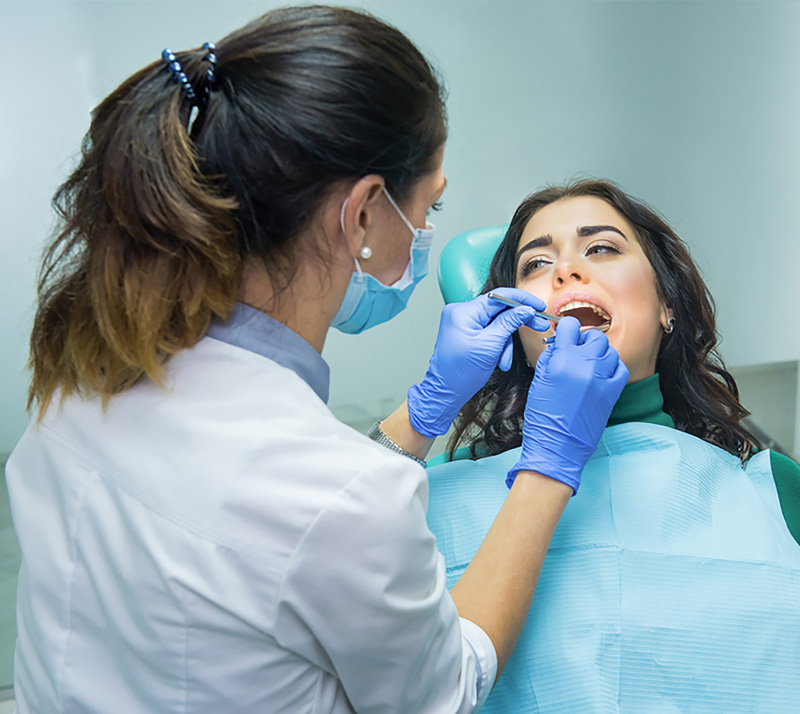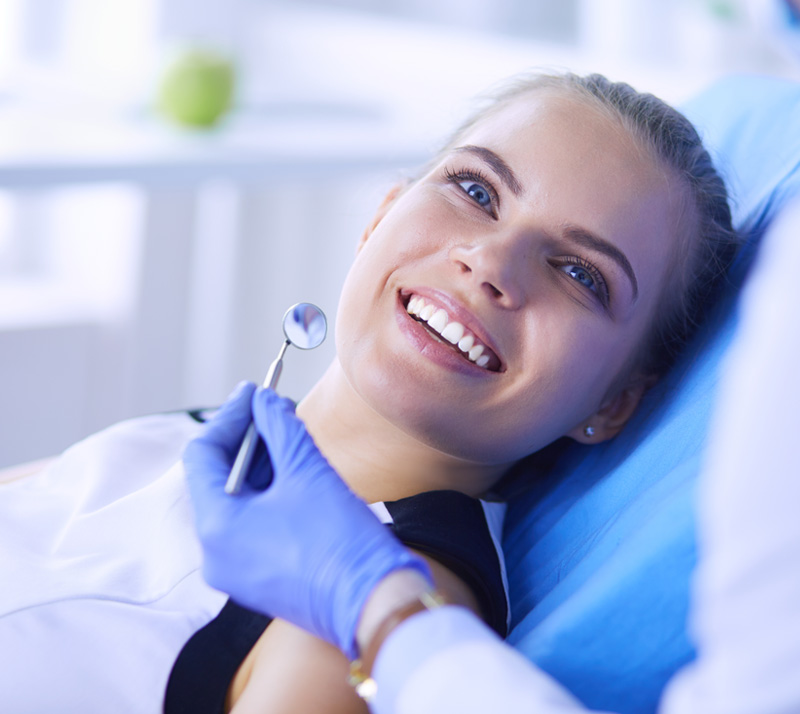 Root Canal Therapy
The pulp of your tooth contains important blood vessels and nutrients that are important to the health of your tooth. If the tooth gets damaged or infected from bacteria, you might lose your entire tooth. Our team at Riverside Dental can perform a root canal procedure to preserve your natural tooth and restore your smile!
Dental Sealants
Dental sealants help protect your teeth from bacteria, tooth decay, and cavities. Dental sealants are thin coatings that often get painted onto the molars of children or adults. Since molars have deeper grooves, they are more likely to develop cavities. Sealants create a smooth surface on your tooth that is easier to clean.
Wisdom Teeth Extractions
Many individuals need to remove their wisdom teeth because they are growing incorrectly or their mouth is overcrowded. We recommend removing your wisdom teeth if you are experiencing pain or problems with your bite. Overcrowded teeth can create problems with bacteria growth and tooth decay. Contact our team if you have questions!
Tooth Extractions
Regular tooth extractions are a common and often simple procedure. Tooth decay is a common reason to have a tooth extraction, especially if there is an infection or pain. Some individuals require a more invasive procedure, but our dentists will answer any of your questions and concerns.
Dental X-Rays
We take X-rays because they help our dentists detect oral issues. X-rays can show if you are losing bone, developing cavities, or other issues as well. Oral exams often include X-rays so we can properly build a treatment plan for any possible health problems. Riverside Dental's advanced technology offers safe, detailed diagnoses.
Teeth Whitening
At Riverside Dental, we offer take-home kits and in-office whitening procedures. We want to help you feel good about your smile for events, interviews, and other first impressions! Our safe, effective treatments can restore your discoloured teeth to a healthy white. Before we whiten your teeth, we make sure to remove excess bacteria and debris to get the brightest results.