Clear Aligner Therapy Near You
Clear aligner therapy uses clear retainers to shape and realign teeth. Over time, the aligners improve the function and the appearance of the patient's teeth with gentle pressure. Because the aligners are discrete, many individuals prefer this orthodontic method to braces.
If you are interested in clear aligner therapy near you, you can contact Riverside Dental. Our advanced technology can help adjust your teeth in many convenient ways.
How do Clear Aligners Work?
Clear aligners are made with durable plastic materials. There isn't any involvement of uncomfortable metal or brackets. The retainers are custom-made to fit your specific smile and attain your goals. Your teeth are moved slowly with consistent pressure.
When you come into our dental clinic for clear aligner therapy near you, our dentist will answer your questions and create a treatment plan. They will take moulds, measurements, and impressions of your teeth to make sure the aligners are a perfect fit. When the retainers return from the dental laboratory, you can start treatment.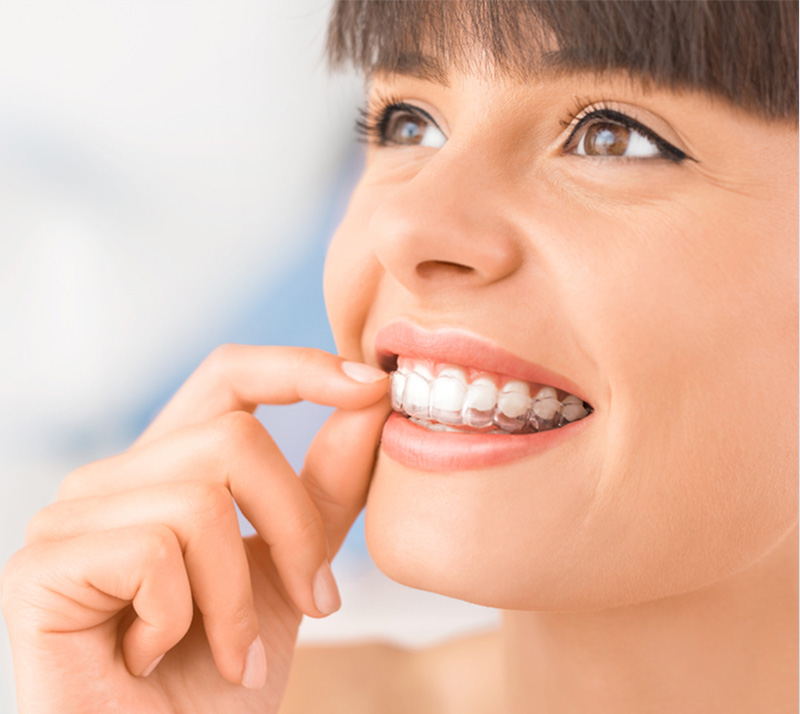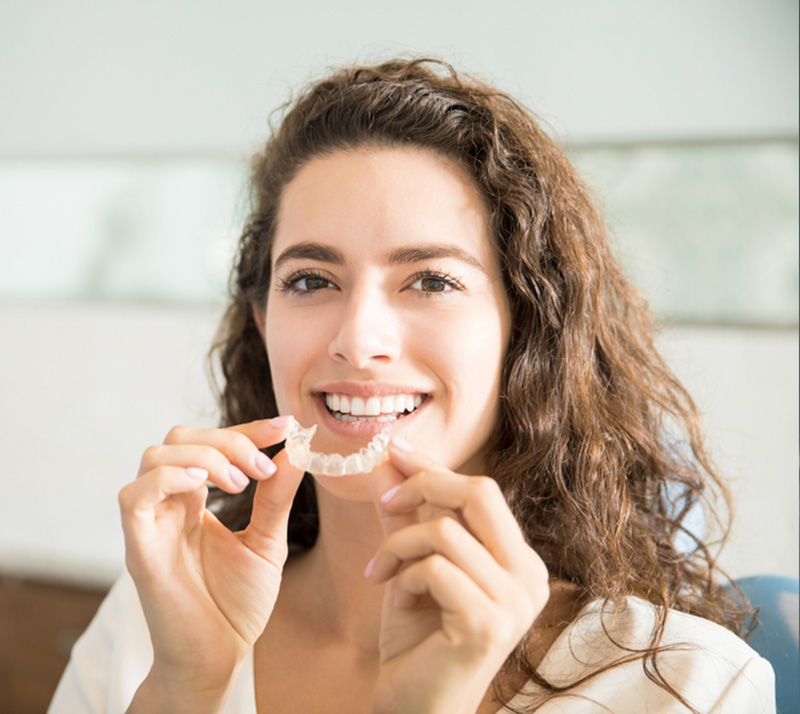 For the best results, you should wear the clear aligners for a minimum of 20 hours a day. Typically, each retainer is worn for about three weeks, and then you switch to a different one. Everyone's treatment plan varies depending on the severity of their teeth. The retainers can be worn anywhere from one month to a year, depending on your case. One of the biggest benefits of clear aligners is that the treatment time is usually shorter than braces.
Advantages of Clear Aligners
There are multiple reasons one may be interested in clear aligner therapy in Delta! Clear aligners straighten your smile in a discrete way. They can make minor or large corrections, depending on your goals.
Aligners make maintaining dental hygiene easier. Before each meal, you remove the aligners. Before you can put them back in, you need to brush and floss your teeth so you can clear any debris or food particles. That way, bacteria doesn't get trapped under the retainer. The aligners themselves are easier to keep clean as well, whereas braces trap food easily.
With braces, there is a long list of foods to avoid. You don't have to worry about what you eat with clear aligners because you take the retainers out for meals!
Clear Aligner Therapy Near You
Riverside Dental has advanced technology to help with your orthodontic goals. Contact us if you would like clear aligner therapy in Delta, British Columbia. We can book you for a consultation to see if clear aligners are the right choice for you!