Porcelain Veneers Near You
Porcelain veneers are thin shells made of material that blend in with your natural tooth colour. They are placed on the surface of your teeth to fix chips, discolouration, staining, gaps, misaligned teeth, and more. Porcelain veneers improve the appearance of your teeth and can help you feel more confident in your smile.
Are you looking for porcelain veneers near you? You can contact our team at Riverside Dental to book a consultation.
Getting Porcelain Veneers
Porcelain veneers can be made with different materials. Of course, they can be created with porcelain, or some individuals use resin composite materials. Porcelain veneers can fight off staining better than composite materials, and they look more natural. If you are curious about composite resin, you can talk to our dentist.
When you come to our clinic for your porcelain veneers in Delta, your first visit will focus mainly on consultation and creating a treatment plan. You can chat with our dentist about the look you want for your smile, and they will perform an oral exam to make sure the procedure is the right choice for you.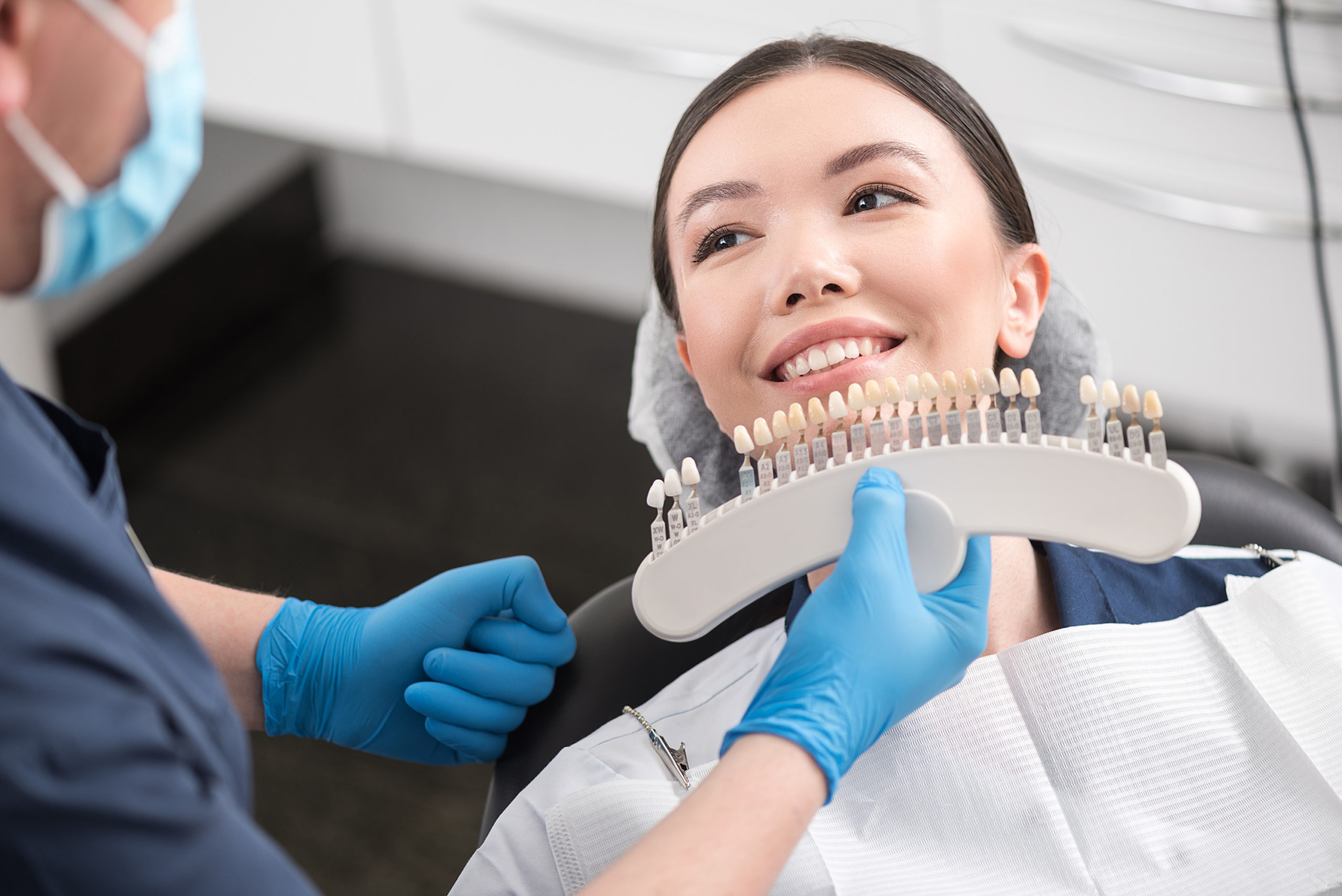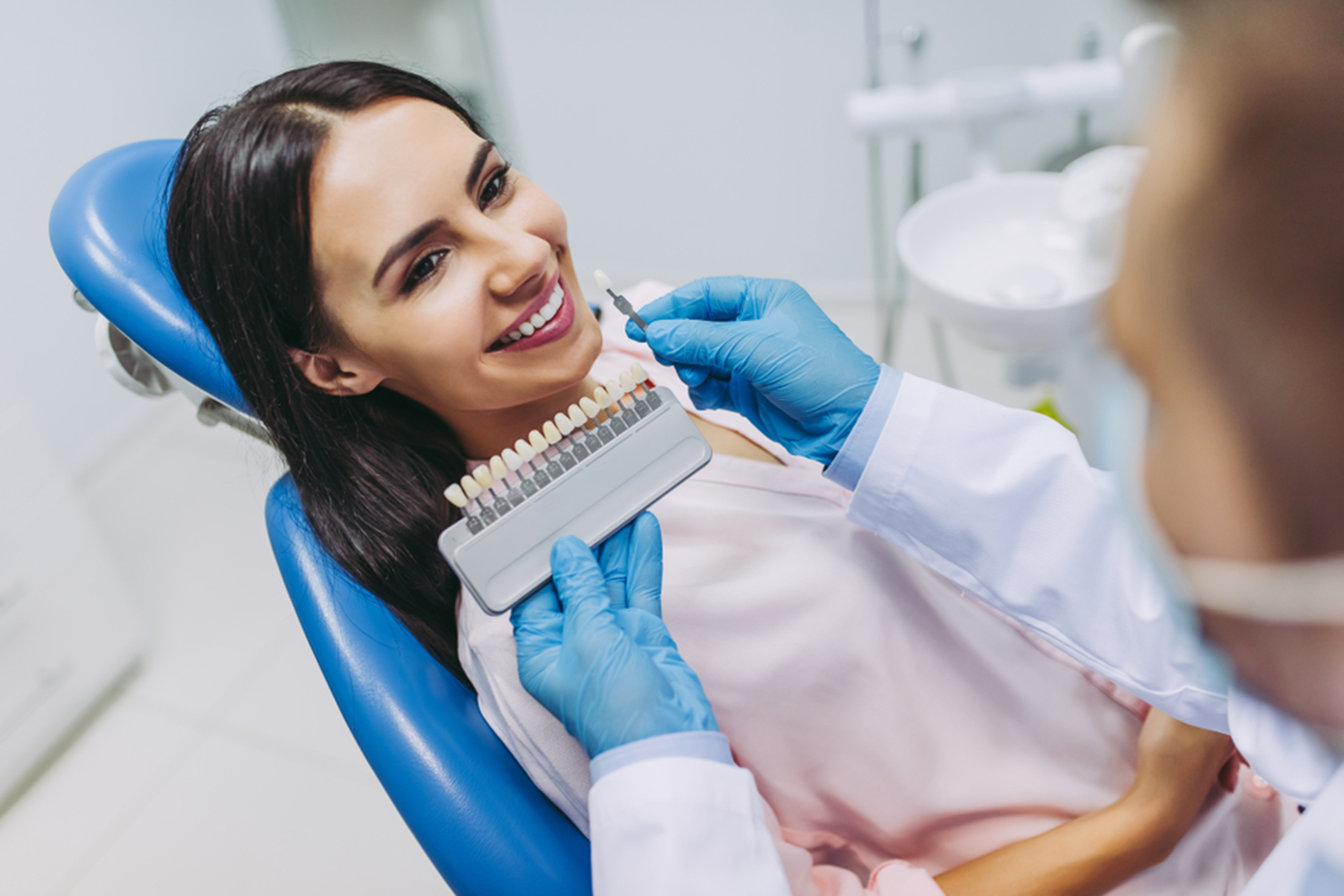 Our dentist must prepare your teeth for the veneer, meaning they need to reshape the surface of your tooth. As the veneers are thin, the dentist only has to reshape your tooth enough to make sure the shells look natural on your teeth. If you are nervous about this part of the procedure, you can ask your dentist about numbing.
Next, your dentist will make a model and impression of your mouth and teeth for the dental laboratory. Temporary veneers are placed until the permanent ones are created and sent back.
The last step is bonding the porcelain veneers to your natural teeth. Before our dentist places the veneer onto your teeth, they will ensure that the shell is a perfect fit and colour match. Once all necessary adjustments have been made, and the fit is perfect, they clean, polish, and etch your teeth. Etching your tooth will provide a rougher surface for the veneer, strengthening the bond.
Next, the cement gets applied to the veneer, and our dentist hardens the cement onto your tooth with a special light. Before letting you go home, the dentist makes sure your bite is comfortable and will make any important adjustments.
If you are interested in receiving porcelain veneers near you, you can contact Riverside Dental.
Porcelain Veneers Near You
There are many benefits to receiving porcelain veneers. They look like your natural teeth, don't hurt your gums, give you more confidence, and are very strong.
Riverside Dental is open late on Tuesdays and Wednesdays. Contact us to book a consultation for porcelain veneers in Delta, British Columbia!