Dental Cleanings Near You
Dental cleanings and exams are vital for everyone's oral health. Even people who brush their teeth twice a day and floss daily need to visit the dentist for regular cleanings. Plaque and bacteria build up over time and create tartar, which requires professional removal. People who visit the dentist twice a year are less likely to suffer from tooth decay, gum disease, and other serious oral issues.
Visit our dental clinic in Delta for your bi-annual dental cleanings and exams! Riverside Dental offers effective dental cleanings near you.
Process of Dental Cleanings
We are accepting new patients at our Delta dental clinic. When you come in for a dental cleaning and exam, we hand you forms where you can tell us about medications you are taking or any pre-existing conditions.
Before your actual cleaning, our team will go through an in-depth oral exam and possibly take X-rays. We check your lymph nodes, jaw joints, clear signs of decay or damage, gums, and for symptoms of oral cancer. Early diagnosis makes the treatment of dental issues and oral cancer easier, so coming in twice a year is so important!
Next, we begin the cleaning process. We scale any plaque and tartar from around and slightly below your gum line. Our team also clears the bacteria from between your teeth. This part of the cleaning process is important for finding symptoms of gum disease.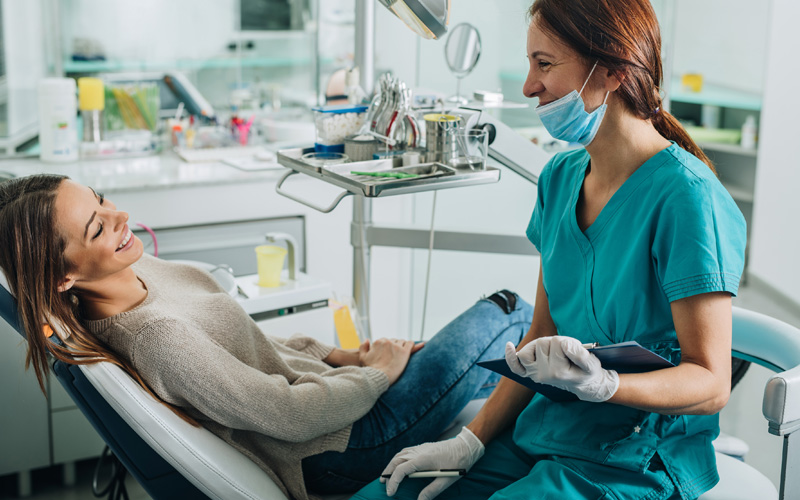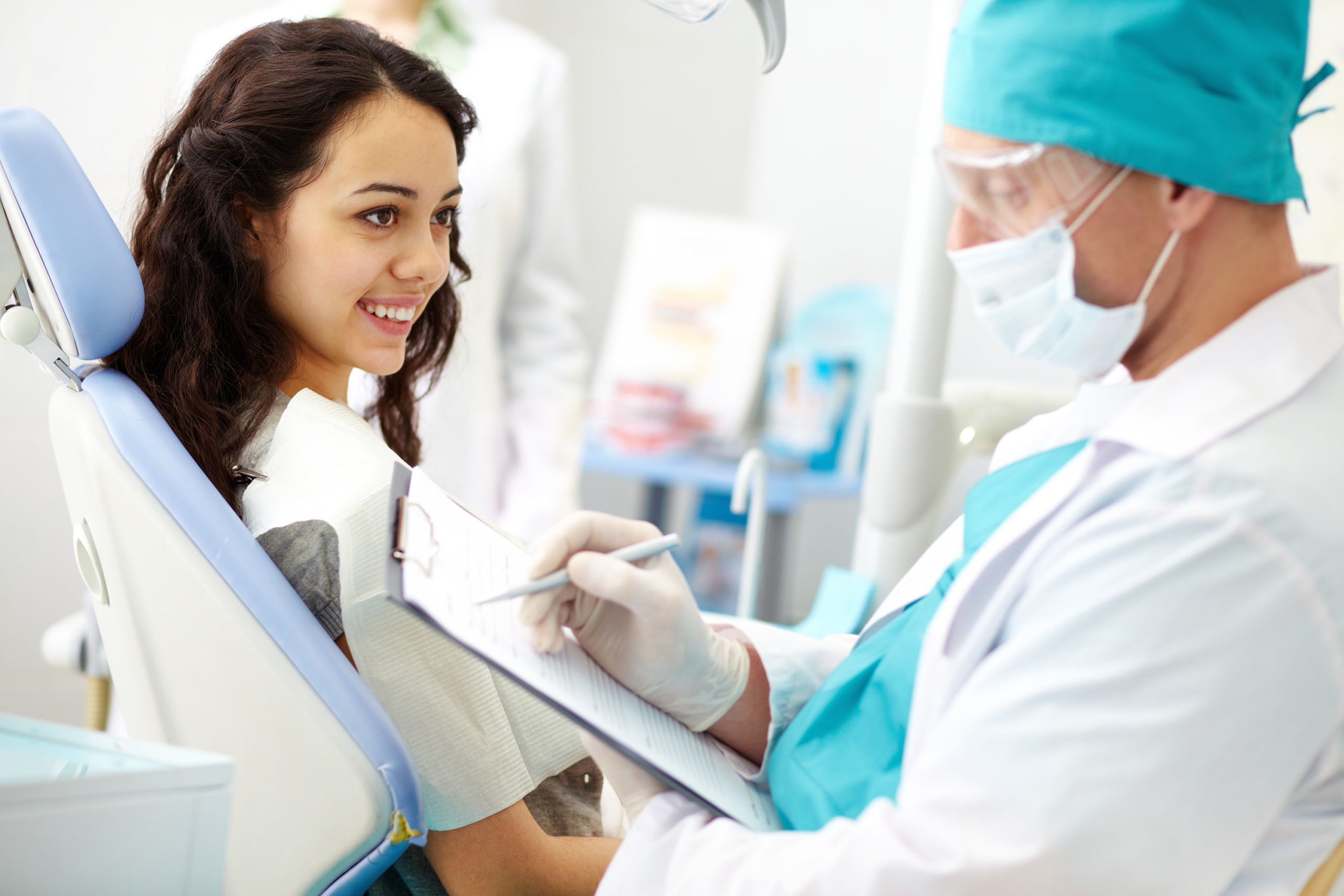 After your teeth are free of plaque, we can polish your teeth to remove any leftover tartar. Polishing your teeth also removes stains on the surface of your teeth, which will brighten up your smile.
Some individuals are more likely to suffer from cavities, so we might recommend dental sealants or a fluoride treatment. Dental sealants are thin, plastic coatings that get painted on your teeth to cover your molars' deep pits and fissures. That way, your teeth are easier to clean, and bacteria are unable to settle in hard-to-reach areas.
Benefits of Dental Cleanings
Dental health is tied to other aspects of your health as well. With regular dental cleanings, you reduce your risk of gum disease, heart attack, diabetes, and oral cancer. When you come for dental cleanings in Delta, you get a brighter smile, fresher breath, and can find small problems before they become expensive dental issues.
Dental Cleanings Near You
Riverside Dental offers dental cleanings in Delta, British Columbia. Scheduling regular checkups is important for your health and wellness. We are open late on Tuesdays and Wednesdays and offer various services to aid your oral health.
Contact us for dental cleanings near you today!