Invisalign Near You
Invisalign is a discrete way to get the smile you have always wanted. Rather than uncomfortable and high-maintenance braces, you can have clear retainers. Invisalign helps adjust overcrowded and misaligned smiles. Cleaning bacteria becomes easier, and you are less likely to suffer from tooth decay and gum disease.
Riverside Dental offers Invisalign near you. We are here to help straighten your teeth and boost your confidence!
How Does Invisalign Work?
Invisalign treatment includes customized transparent trays that you wear on your teeth. When you come to Riverside Dental for Invisalign in Delta, our dentist creates a custom treatment plan to achieve your desired results.
We take X-rays, moulds, and impressions of your teeth to start the process. Our clinic has advanced technology, so we can create digital models of your teeth. We can predict the stages of progress your teeth will go through, meaning we can build your retainers right away.
Roughly every two weeks, you will transition through the aligners, and your teeth will adjust gently with each set. We recommend wearing your aligners for at least 20 to 22 hours a day for the most effective results. Treatment can be completed in only six months, but each patient is different!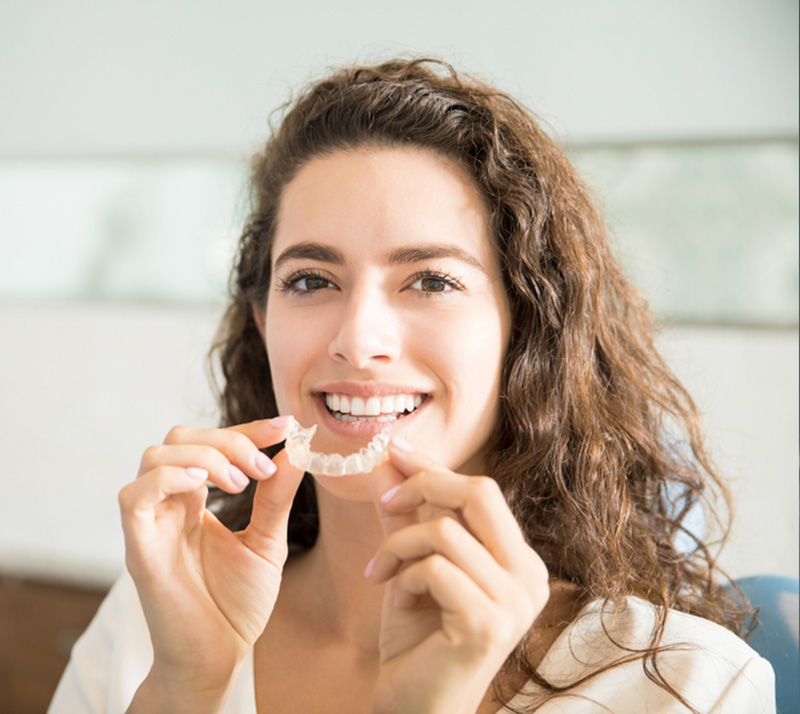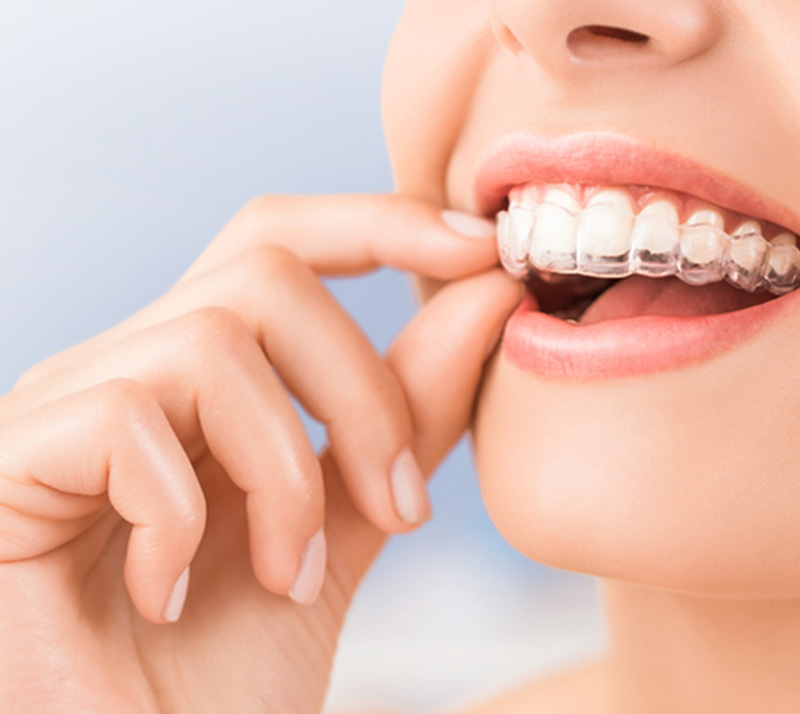 Who Can Get Invisalign?
Individuals who want Invisalign must not have all their adult teeth. Some patients with severe orthodontal issues are not able to only receive Invisalign. For example, large overbites cannot be solved with Invisalign alone. Sometimes, braces and clear aligners are needed to achieve certain goals.
Invisalign also requires discipline and commitment. Remembering to put the retainers back in after meals or brushing your teeth is vital for the progress of your smile journey. You can remove your retainer for dental hygiene, eating, and drinking, but you must be disciplined enough to clean them and put them back. Also, we encourage brushing your teeth and flossing after each meal to ensure no food particles and debris get trapped underneath.
Benefits of Invisalign
There are multiple reasons why you may want to visit Riverside Dental for Invisalign near you.
Fewer Dentist Appointments
With braces, you need to come in quite regularly to have the brackets tightened. Invisalign only requires checkups to ensure the retainers are doing their job! Usually, you only have to visit us every six weeks or so.
Removable
Since you can take them out, you can remove them for eating, dental hygiene, or whatever else you might need to. You don't have any food restrictions, you can floss and brush regularly, and clean out the trays. Remember to put them back in!
Dental Health
As we said before, having a beautifully straight smile is better for your oral health. You can clean between your teeth much easier and eliminate gaps.
Nearest Invisalign®️ Provider in Ladner
Riverside Dental offers Invisalign in Delta, British Columbia. Our advanced technology makes the Invisalign process way easier!
Contact us to book a consultation—you're one phone call away from your ideal smile!