All-on-4 Dental Implants Near You
All-on-4 dental implants are a way to replace your entire upper or lower arch with one dental procedure. The artificial teeth look natural, are strong, and cannot be removed. The procedure only takes one day and has a quick recovery time. There is no requirement for a special cleaning routine each night, and they allow you to completely enjoy your food because they don't cover your palate!
If you're interested in All-on-4 dental implants in Delta, you can contact our team at Riverside Dental.
All-on-4 Dental Implant Procedure
Before getting All-on-4 implants placed, our dentist will have a consultation with you. We go over your health history, talk about any medication you're taking, take X-rays and 3D scans, and perform an oral examination. After our dentist ensures that you qualify for All-on-4 dental implants, they'll discuss your smile goals with you and answer any questions or concerns.
Next, we ensure that the implants perfectly fit your mouth by taking multiple measurements, scans, impressions, and moulds. We want you to be comfortable and your teeth to be efficient!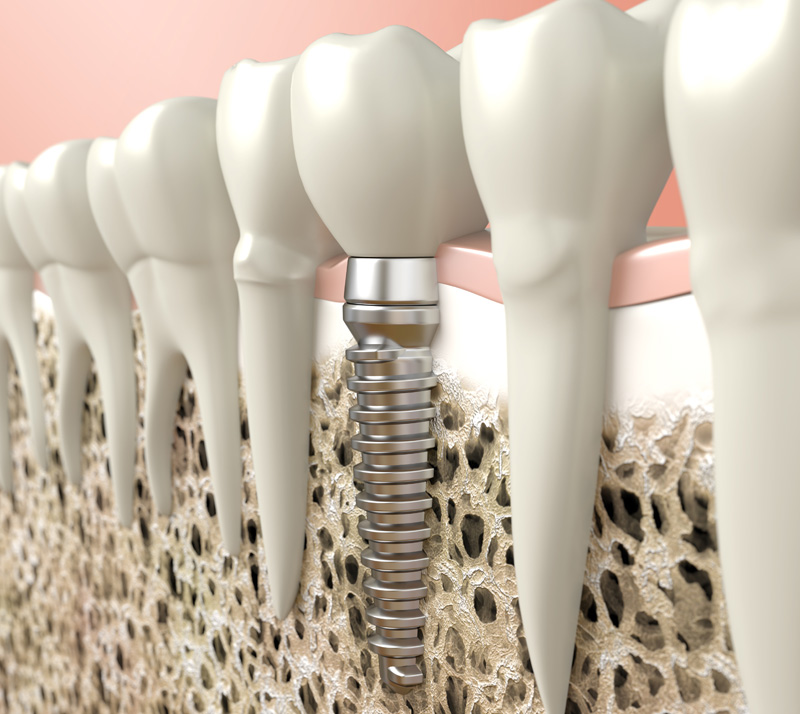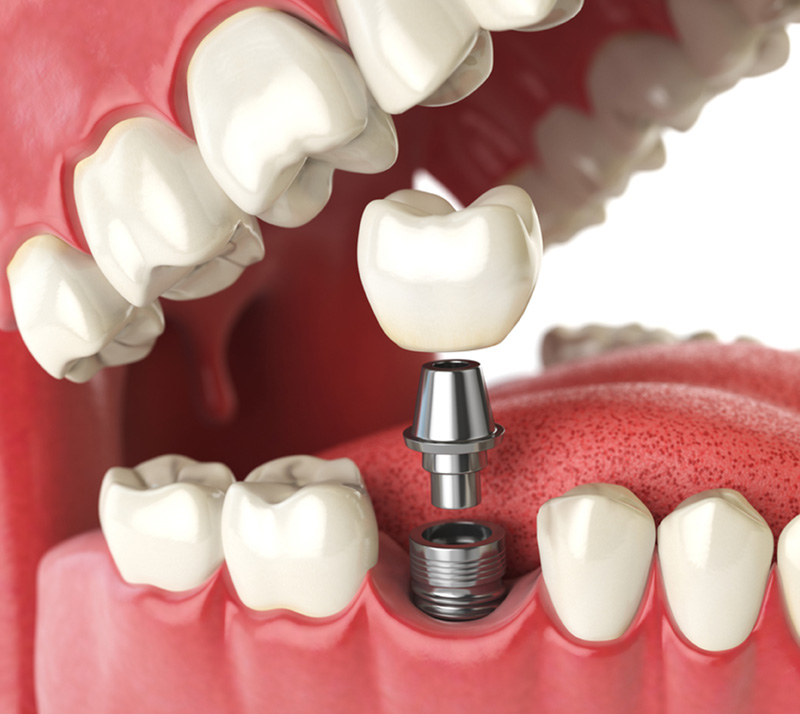 For the surgery, you are sedated for your comfort. We extract teeth if necessary and insert the four dental implants. The angles that the screw-like posts are inserted will ensure stability and strength in your teeth. Next, the artificial teeth are attached to the implants. We ensure that your bite is correctly aligned and check for discomfort.
Our dentists will prescribe pain medication and antibiotics, then schedule you for a follow-up appointment to make sure your artificial teeth are comfortable.
Contact our team at Riverside Dental clinic for All-on-4 implants near you.
Benefits of All-on-4 Dental Implants
Choosing between dentures, regular implants, and All-on-4 implants may feel overwhelming. There are a few reasons why you may lean towards receiving All-on-4 implants.
Comfortable and Esthetic
All-on-4 implants look like your natural teeth and feel like your natural teeth. You can eat and drink most of the foods you did when you had your real teeth. There are some hard foods that you might choose to avoid to preserve your abutment teeth, but there are no big restrictions.
Quick Application
The application of All-on-4 dental implants is much faster than individual implants. Some dental clinics can do All-on-4 implants in one day. You don't have to wait for your body to accept bone grafts or wait if the grafts fail, which can add months to your dental procedure.
Fitted
Dentures can rub or feel loose without proper adhesive, or your mouth changes with age. If your dentures are loose, they can cause painful sores and make eating more difficult.
All-on-4 Dental Implants in Delta
If you are looking for All-on-4 dental implants near you, contact Riverside Dental. We are open late on Tuesdays and Wednesdays, so you can find time in your schedule to stop by.
Contact us if you'd like to book your All-on-4 dental implants in Delta or if you have questions!