Dental Implants Near You
Dental implants are another restorative dental procedure to help replace missing teeth. Replacing your missing teeth is important so that there are no gaps in your smile. Gaps are harder to clean and allow bacteria to settle, which can cause dental issues. You are more likely to develop cavities and suffer from gum disease with excess bacteria.
Riverside Dental offers dental implants in Delta, British Columbia!
Who Can Get Dental Implants?
When individuals lose a tooth from injury or gum disease, an implant can help restore your smile and the functionality of your teeth. If you don't replace the missing tooth, your other teeth will grow to compensate for the space.
If you want dental implants near you, you can visit our clinic. Our dentists will let you know if implants are an option for you. Patients must have a strong and thick enough jawbone to support the implants. Your gums also need to be healthy to make sure the implants have a better chance of success.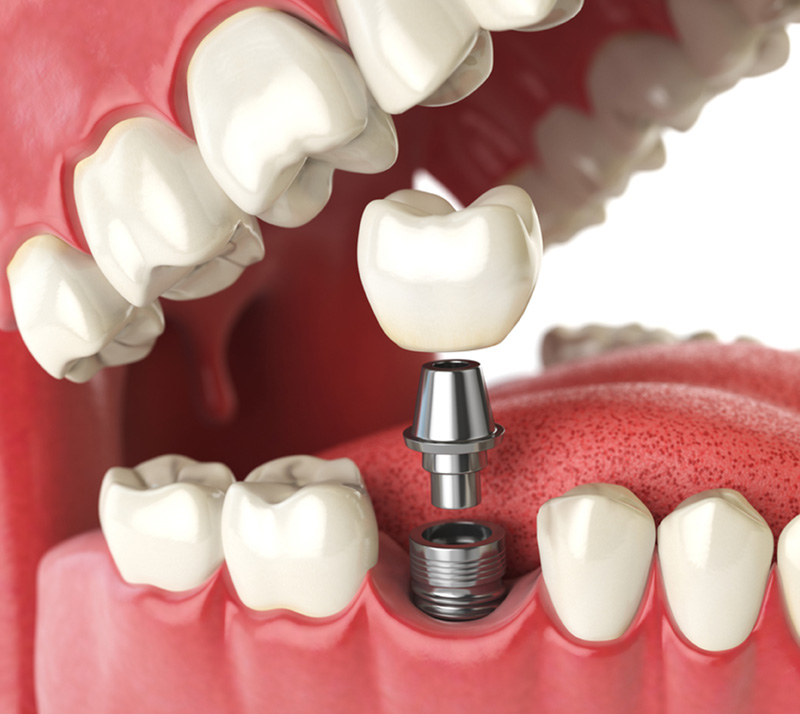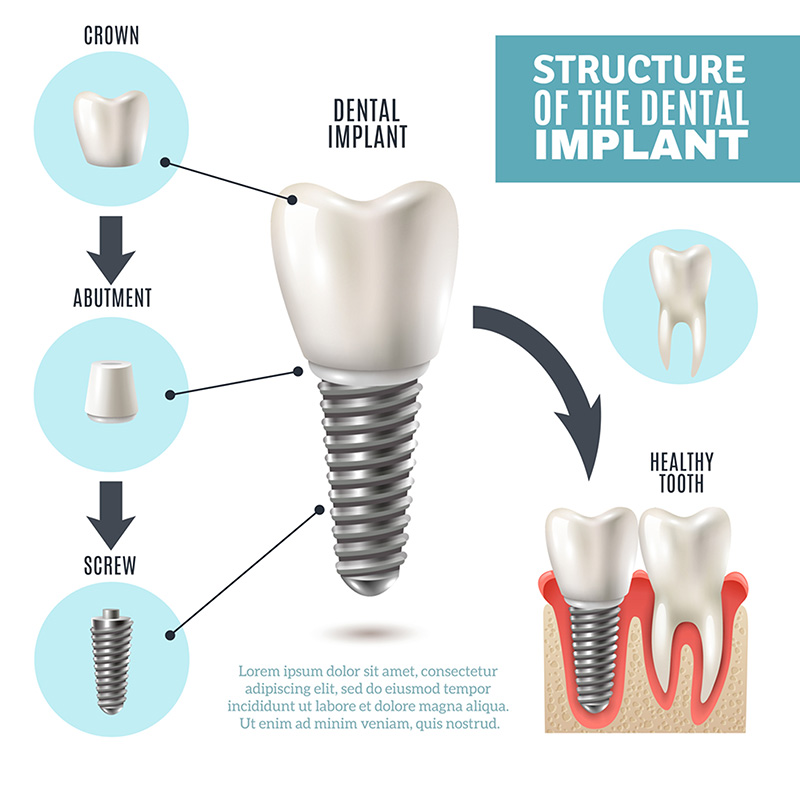 Dental Implant Procedure
Dental implant procedures are more invasive because the implant is inserted into your jawbone. The implant is made from titanium and is surgically placed. The abutment of the tooth is also made with metal and joins the crown to the screw. The crown blends in with your natural smile.
For some individuals, bone grafting is necessary to give the treatment a better chance of success. If the procedure does not succeed, you can always try again after three months.
For those with questions about dental implants in Delta, you can reach out to our dental clinic.
Benefits of Dental Implants
As your jawbone becomes fused with the titanium dental implants, you know that the artificial tooth will be strong and secure.
Dental implants are also used with dentures and bridges and allow you to eat without big issues or restraints. The artificial tooth feels natural because the implant becomes a part of your jaw.
Implants also keep your jawbone stronger, which gets weakened with lost teeth.
Dental Implants in Delta
Are you looking for dental implants near you? Riverside Dental is open late on Tuesdays and Wednesdays. We have advanced technology and a talented team to help make your procedure as comfortable as possible at our clinic.
If you have any questions about our dental implant procedures or would like to book an appointment, you can give us a call!