Inlays and Onlays Near You
Inlays and onlays are used to prevent tooth decay. When a cavity is too large for a filling or not big enough for a crown, your dentist can use inlays and onlays. Inlays are placed inside the tooth once the decay is cleared, and onlays are applied to the surface of your tooth. There are different materials that can be used for the restorative procedure, such as composite resin, porcelain, or gold.
If you're interested in receiving inlays and onlays in Delta, contact Riverside Dental!
The Procedure
When you're receiving your inlays and onlays in Delta, our dentist may ask you to come in for two visits. The first visit is for cleaning and taking impressions of the teeth. The dental laboratory makes your inlays and onlays before sending them back to the clinic.
Your second visit is for the inlay or onlay placement, and they are cemented into your tooth. Our dentist makes sure that the restoration fits well and that the bite is comfortable before sending you home.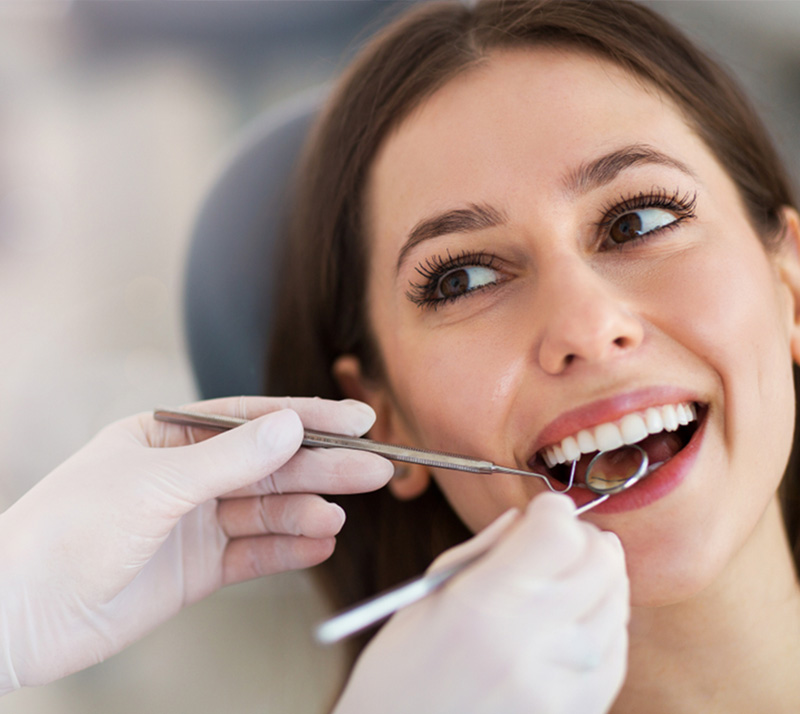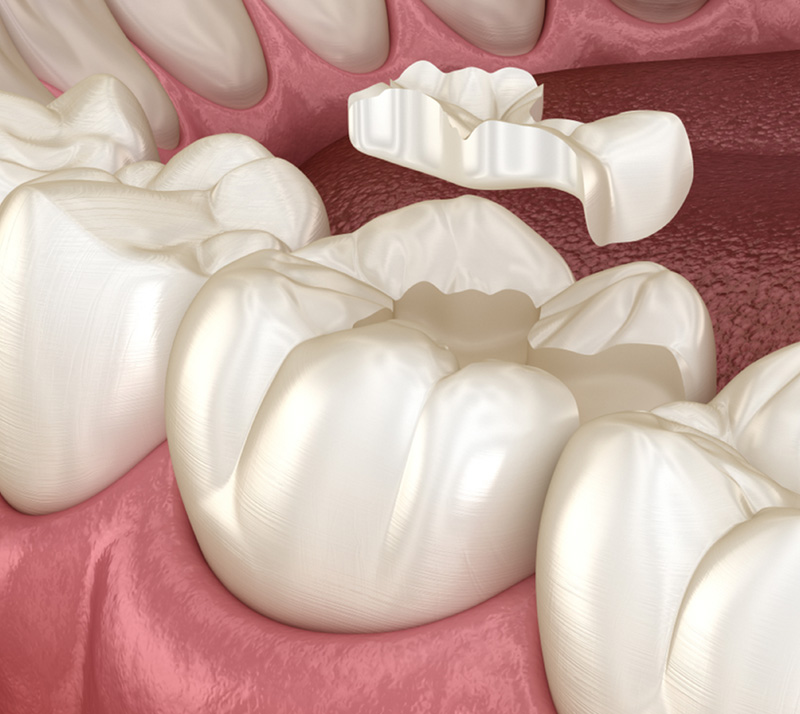 Benefits of Inlays and Onlays
Are you unsure about getting inlays and onlays near you? There are multiple benefits to receiving the restorative procedure.
Durable
The inlays and onlays are made of strong, sturdy, high-quality materials. They are a good solution for repairing tooth decay and do not harm your tooth's integrity. Inlays and onlays are also more stain-resistant than fillings and crowns.
Fitted
The good quality material of inlays and onlays means they keep their custom-fit through temperature changes. Fillings can expand and contract after placement, but once the inlays and onlays are placed into the mouth, they have a good fit.
Dental Hygiene
The custom-fit of the inlays and onlays stop bacteria from sneaking under the restoration. Remember to keep up with regular checkups and good dental hygiene practices to keep your oral health in good standing!
Inlays and Onlays in Delta
Riverside Dental offers inlays and onlays near you. Our dental clinic has advanced technology to make your restorative procedures more comfortable. Riverside Dental is open late on Tuesdays and Wednesdays, so you can find time to fit us into your busy schedule!
Contact us if you have any questions about our restorative procedures or want to book an appointment.